About Us
Hoopers Enterprises Ltd is a family business with an established high reputation as a leading manufacturer and provider of healthcare jewellery for over 30 years, supplying therapeutic jewellery to Boots Plc, other multiple chemists, and some of the largest pharmaceutical wholesalers throughout the UK. Medi-Tag bracelets and pendants was launched in 1996 in response to the demand for medical ID jewellery. As one of the Directors recalled:
"We were constantly being asked for medical ID bracelets and medical ID pendants, mainly because the availability of such products was very limited. We wanted to help and give people a greater choice of products to wear 24/7. With our expertise in jewellery, we designed a medical ID range that was attractive and stylish and would be instantly recognised by the medical profession, not a product that would be merely dismissed due to being 'just' fashion. To keep prices low we decided to offer a range direct to the public and personalise them straight from our factory in the UK."
Many people required more than the details engraved on their medical ID – they needed information to be readily available about their medical condition(s), treatment, or additional data on who to contact as their next of kin. All this information was vital to the customer but the products needed to be discreet enough for people to want to wear them. The solution was to offer customers the option to become members of an International 24 Hour Emergency Telephone Service.
Collaborating with the NHS Trust
The International 24 Hour Emergency Telephone Service needed Operators of the highest calibre: reliability, confidentiality and professionalism were of paramount importance as peoples' lives could be at risk. The question was who could run such a service and store all the r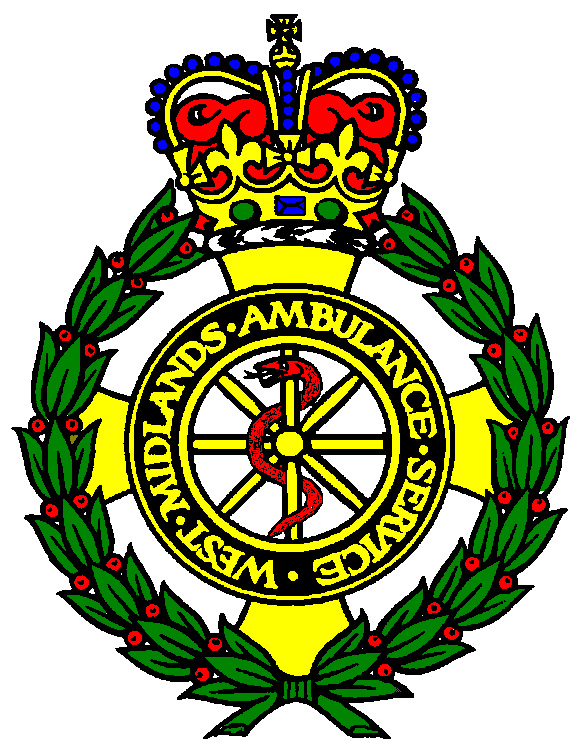 elevant information on a computer database and impart it when an Emergency arose? Extensive research was undertaken before the Medi-Tag brand was launched and the highly respected West Midlands Ambulance Service (NHS Trust) was the ideal choice. A partnership was established and membership to the Medi-Tag International 24 Hour Emergency Telephone Service was offered to Medi-Tag medical ID wearers: the first system of its kind in the UK.
Using the latest computer technology and language facilities, our partnership with the NHS Trust has offered Medi-Tag wearers a highly efficient and up-to-the-minute International Emergency Telephone Service 24 hours a day, 365 days a year, and from anywhere in the world with good telecommunications.
An Alliance with

Due to popular demand a range of medical ID watches was introduced in 1999: a concept unique to Medi-Tag at the time. Responding to public requests, the Medi-Tag medical ID watch offered a practical solution for people who were reluctant to wear identity tags or jewellery, or who forgot to put it on (most people would remember to wear a watch!). The range was designed to suit children, teenagers and adults.
Building on the popularity of the Medi-Tag medical ID watch, in 2006 we set up a alliance with Seiko - one of the worlds leading watch manufacturers - to design a range of modern, elegant and sporty affordable watches for everyone. Seiko produced a range of watches exclusively for Medi-Tag under their Pulsar and Lorus brands, offering wearers top brand products manufactured to the highest standards using the latest technology and modern materials at an affordable price.
The New Online Medi-Tag ICE Register System
With the increasing use of technology members of the International 24 Hour Emergency Telephone Service wanted a quick and easy method of updating their details. An investment was undertaken to develop a very secure computer system that would offer members the opportunity of updating and downloading their own details instantly online. The Online Medi-Tag ICE Register was developed during 2010 and launched in 2011 with the new Medi-Tag website.
Listening to what customers wanted – other health related products became available on the website and are offered below RRP prices, thus providing a competitive one-stop shop. The new website also offers members of the International 24 Hour Emergency Telephone Service special discounts on selected products and services through our alliance with other high profile companies.
We also manufacture magnetic bracelets and are the leading supplier in the UK, the full range of magnetic therapy products are available on our Magnohealth website.
Awareness Campaigns
We do not merely manufacture and sell medical ID like many of our competitors – we truly believe in our products and know how they have and will continue to save lives. We continually back up our products by undertaking non-profit making awareness campaigns so that medical staff, lifesaving personnel and Emergency Services can quickly identify the full Medi-Tag range.
For example, with the launch of the new Watch range, thousands of organisations were contacted such as Ambulance Services, Medical Training Colleges/Universities, hospitals (including Accident and Emergency Units), health centres, GP surgeries, healthcare interest groups, Fire and Rescue Services, the Police, St John Ambulance, Red Cross, and many more!
Lifesaving organisations include the Medi-Tag range in their awareness training. Medi-Tag has been featured in Emergency Services Desk Diaries, various magazines and on television, eg in episodes of BBC Casualty. We have also asked Health Ministers, the British Medical Association, the National Association of Primary Care, and more to raise the subject of medical identification as a general healthcare issue.
Our promise
To keep abreast of new technology and deliver products and services at outstanding value.