Case Studies
Ms Lynne Lloyd-Jones, West Midlands
"My Medi-Tag bracelet has saved my life twice. I'll never take it off." - as featured in Take a Break magazine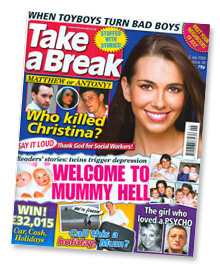 Lynne woke up in hospital and saw a nurse gazing down at her. A driver had seen her in her car at the side of the road, she had passed out and he called an ambulance. The paramedics saw her Medi-Tag medical ID bracelet and identified straight away that she had diabetes. "Thank goodness I had been wearing my Medi-Tag bracelet". Lynne's grandmother had diabetes and she had always worn a Medi-Tag bracelet, so five days after being diagnosed with diabetes Lynne bought herself one too.

The second time her Medi-Tag bracelet came to the rescue was in Disneyland Paris. Lynne and a friend got up early had a quick bite to eat, and with all the excitement, parades and shows to see, they had gone for hours without food. Lynne queued to order food whilst her friend went to find seats. Suddenly she began feeling dizzy and leant against the counter, the attendant asked if she was alright, Lynne tried to explain she needed food, but they couldn't understand. She pointed to her bracelet: one side shows the international medical sign of the snake and staff, and on the reverse it said she had diabetes. Medics were called and she was treated immediately. Lynne says "It was a very close call, and it could have been disastrous without my bracelet."
---
Jason Bartlett, London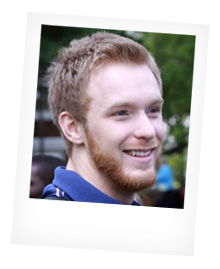 Jason works as an executive in a London advertising agency, and was given the job of entertaining some of the company's clients at Wimbledon. What Jason hadn't accounted for were the bees. Since childhood Jason had an allergy to bee stings. All his family know about it, and what to do in an emergency. But, on this day at Wimbledon, Jason was surrounded by new business acquaintances, so when he was stung on the arm by a bee, he was soon gasping for breath, they didn't know what to do. Jason's airways had narrowed so much he was unable to tell them exactly what was wrong. Fortunately for Jason, an ambulance was already on site and he was stabilised in time. "It was a real shock to be in such a vulnerable position", recalled Jason. "But luckily since childhood I've always worn Medi-Tag ID, the paramedic immediately noticed my Medi-Tag Pulsar Watch with the snake and staff emblem, and on the back he read that I had a severe allergy to bee stings and gave me adrenaline. I'm sure if it wasn't for my watch the consequences would have been more serious."
---
Scott Webb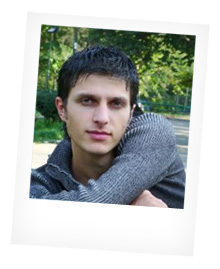 At the age of 6 was diagnosed with Diabetes Type 1 and his parents took advice from nurses at his Diabetes Clinic for him to wear Medi-Tag jewellery. He had a bracelet at first and now wears a Sports Watch.
Scott is now 16 and his mother explained that he seemed to be having more hypos, feeling dizzy and confused, having difficulty speaking and quickly losing consciousness. His family and friends know the signs and Scott carries glucose tablets to quickly increase his blood sugar level.
As she explained "Unfortunately he is at an age where his behaviour could be misread as him being drunk or on drugs, which is such a worry because if he was just left he could go into a coma. For years Medi-Tag has been a safeguard for Scott, and has given me peace of mind. A few weeks ago the importance of wearing his Medi-Tag Watch was put to the test and I dread to think what the outcome would have been without it!"
Scott recalled: "I don't know how it happened, I was walking home from the cinema with my mates and the next thing I remember is being on my own and looking for them, I didn't know where I was and felt really strange. I was searching in my pocket for my glucose tablets because I thought I was having a hypo, and the next thing I knew was when I was in an ambulance."
Scott had collapsed, but as soon as the paramedics arrived and read the engraving on his Medi-Tag Watch, they knew instantly that he had diabetes. This was a tremendous help to the paramedics and Scott – treatment was quick and accurate and he was soon back to normal. His parents were contacted and he was taken home.
---
Jack Kearns, Glasgow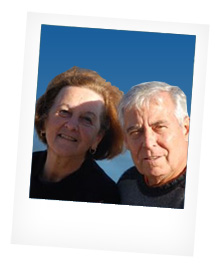 Mrs Kearns encouraged her husband to become a member of Medi-Tag. Jack had started showing early signs of dementia and upon diagnosis his Doctor advised them to obtain a Medi-Tag product and for Jack to become a member of the 24 Hour Emergency Telephone Service. Mrs Kearns explained "Jack's condition is only mild at the moment, and I try to give him as much independence as possible, however occasionally he gets confused and may forget where he is and how to get home. I know Jack's Medi-Tag bracelet will alert the police or paramedics about his condition and they can contact me without delay."
---
David Pascoe, Swansea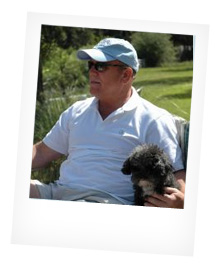 David has had two heart attacks and thanks his Medi-Tag bracelet for saving his life. After his first heart attack, he was rushed to hospital and was given the thrombolytic agent Streptokinase.
As David explained "The hospital suggested I carry a card and also wear medical identification stating that I had received the drug Streptokinase because this would be critical knowledge to medical staff if I had another heart attack. I also started to take Aspirin and Atenolol and the hospital advised that this would also be important information in a medical emergency. I immediately started wearing my Medi-Tag Bracelet that holds these details."
A year after his heart attack, David was involved in a car accident. Although his injuries were not terribly serious, he was bleeding heavily and then began to feel those crushing chest pains he knew only too well. "I couldn't remember anything else until I opened my eyes and saw a nurse standing over me" David recalled "She explained that I was in hospital and doing fine. Apparently, I had lost consciousness when I had my second heart attack in the car but my Medi-Tag Bracelet had given the paramedics and hospital staff the crucial information they needed to save my life."
---
Is this you?
If your Medi-Tag medical ID has helped you and you have a story to tell, let us know. We could feature your story and help others to understand the importance of medical ID. This could save their lives. Click here
.