Delivery & Returns
UK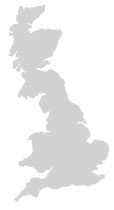 We charge £2.95 for UK delivery, regardless
of weight and size.
This is the total cost of delivery, regardless of how many items you
order.
EUROPE

We charge £5.95 for delivery to Europe, regardless of weight and
size. This is the total cost of delivery, regardless of how many
items you order.
AMERICAS & REST
OF THE WORLD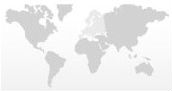 Deliveries to regions outside Europe are charged at £6.95
regardless of weight and size or how many items you order.

DESPATCH
A signature may be required on receipt. Our standard delivery option includes packaging, handling and Royal Mail delivery postal costs.
Deliveries are made to the address supplied to us. If the package is returned to us by the carriage company, we may make an additional delivery charge for re-despatch.
Please note the delivery times detailed below may vary due to circumstances beyond our control.
Medical ID Products
An order for a Medi-Tag medical ID product can take between 10-15 working days to be despatched, this is due to the item being personalised for the customer. If you require a product urgently – please telephone us on UK 0121 200 1616 and we will try and accommodate your requirements.
Non Medical ID Products
Orders are normally despatched within 5 working days or with your medical ID product.
RETURNS & CANCELLATION
Returns and cancellation policies takes account of current legislation under English Law, including the Consumer Contracts Regulations 2013.
Medical ID Products
As each Medi-Tag medical ID is personalised for the individual, we are unable to issue refunds. Cancellation Rights under the Consumer Contracts Regulations 2013 do not apply to personalised goods. This does not affect your statutory rights as a consumer.
Non Medical ID Products
Upon receipt of your product, if you are not completely satisfied, you can cancel your order within 7 working days from the date of receipt. Your money will then be refunded within 30 days. To cancel your order you should return the item(s) in their original, unopened and unused condition with a letter of cancellation.
If you need to return you product for any reason (except for cancellation of medical ID products), please send with a letter explaining the reason for return and include your name, address and date of order. We suggest you use a padded envelope or similarly suitable packaging to minimise the risk of loss or damage in the post. Please do not use the product box as outer packaging and note that we will deduct the cost of any returned items damaged from any amount refunded to you. Send to:
Customer Care
Medi-Tag
PO Box 17000
Birmingham
B32 9HZ
UK
Please note that once opened and/or used, a product cannot be returned to us unless it is faulty or broken. In addition products of a medicinal nature cannot be returned due to reasons of hygiene.

If returning goods, it is your responsibility to return them to us within 7 days of receipt of them. After this date, it falls solely within the discretion of Med-Tag if a return or exchange will be accepted. If accepted for refund, money will be refunded within 30 days. Please note that refunds are made by crediting the original method of payment.


Please note that until we receive the goods back they will remain the property of the owner and as such we will not be held liable for any goods lost in transit. It is advised that goods are returned via recorded mail and insured if you feel it necessary. Your statutory rights remain unaffected by this policy.